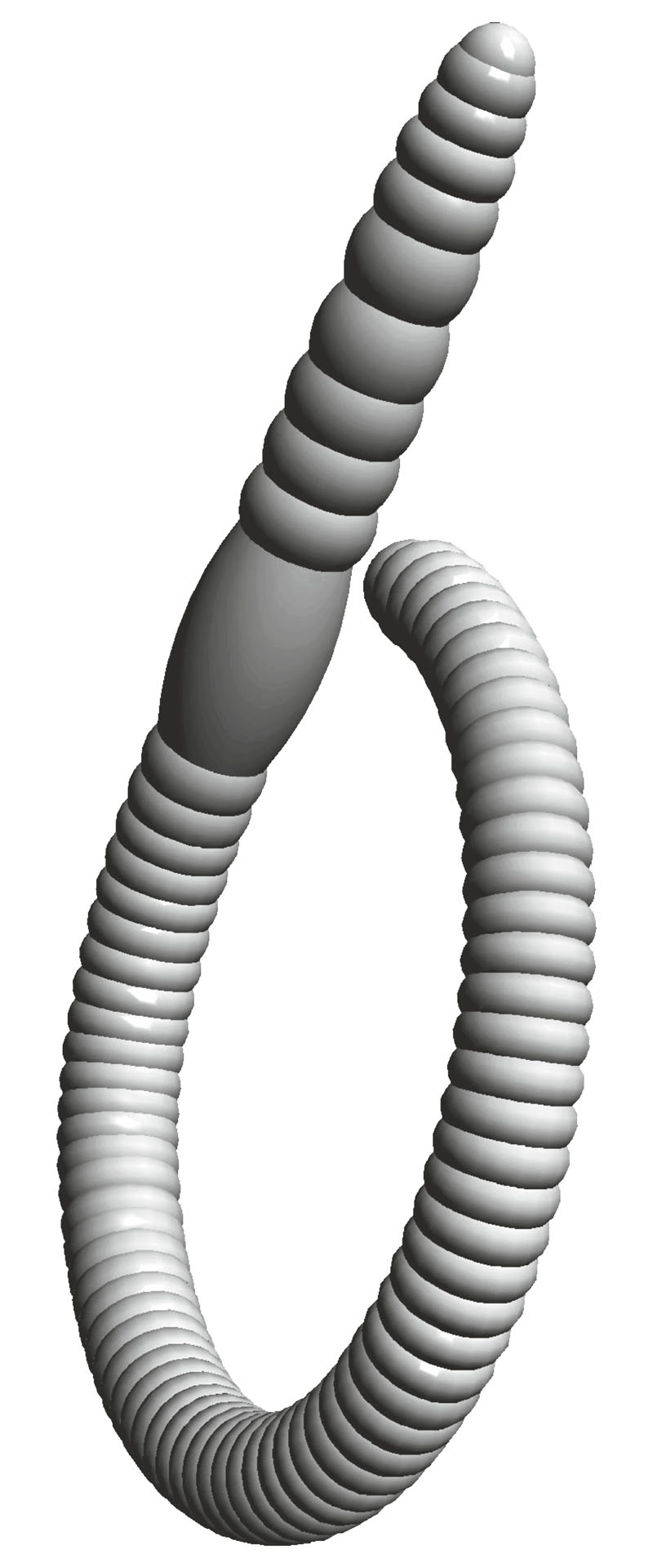 Flex Worm – is the number one lure when it comes to catching sluggish and uncooperative fish. It has been designed to make fishing simple, fun and effective! Thanks to its curved tail, the lure works with the slightest movement of the rod tip. It straightens and curls provoking the fish to attack. No fish will pass indifferently by such a naturally working earthworm. Its innovative shape makes it a versatile lure and very easy to use.



MODEL




SIZE/LENGTH

(mm)




PACKAGING/JAR

(pcs)




SCENT / TASTE




FLEX WORM




95




10

KRIIL | CHEESE

GARLIC

NO SCENT
REINFORCEMENT SUGGESTIONS FOR FLEX WORM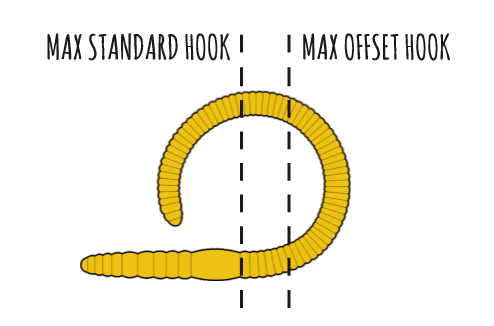 SIZES OF HOOKS AND SUGGESTIONS FOR LOAD WEIGHT
FISH
Brown trout, rainbow trout, barbel, perch, chub, ide and whitefish.
FISHERIES
Rivers, lakes, ponds, artificial reservoirs water, canals.
TACKLE
An essential element of a properly composed set will be an adequately performing rod, 185-220 cm / 1-6 g in length, which will not only properly absorb the fish's runs during the fight but will also have the necessary backbone when you hook the fish and help you properly retrieve the lure and feel the often very gentle bites. For such rods a reel in 2000-3000 size with a precise drag is recommended. Braided line of size +-0.2-0.4PE - 0.06-0.08 mm or 0.12-0.16 mm diameter monofilament of high quality. With such a set we can easily catch most species of fish. When fishing for larger fish, the set needs to be modified and adjusted to the specific conditions.
SCENT
Cheese - perfect for use in standing waters such as commercial Trout Area ponds and medium-sized rivers when fishing for whitefish.
Krill - recommended mainly for fishing wild fish in large rivers and fishing for predators such as perch, zander in dammed reservoirs, lakes.
Garlic - primarily used when fishing for passive feeding fish, such as whitefish and rainbow trout in commercial ponds.
Unscented - for those with a sensitive sense of smell.