Libra Lures Cup 2023 – Jeruzal – Poland
The Libra Lures competition quickly gained recognition among anglers. Thanks to great organization, accurate selection of fishing spots, and the support of many sponsors, each edition attracts even more people. This causes a constant increase in the level of competition, emotions and the sports aspects of our meeting. On October 7, 2023, we stood on the shore of the Jeruzal fishing ground again. Perfectly prepared, fair for everyone and hellishly fishy. Fierce competition allowed us to select the best of the best, and we must admit that this edition was dominated by competitors from abroad. Dima Kornichevsky won, Oleksandr Mokhnatko took second place, and Pavlo Melanich took the lowest step of the podium. The highest place among Polish competitors was taken by Michał Olejnik, who ultimately too fifth place.
The participants who triumphed in our competitions did not return home empty-handed. Numerous sponsors once again appreciated our efforts put into organizing the competition and provided many valuable prizes.
Thank you for all the great trust you have placed in the Libra Lures Cup competition series. With each edition we try to reach an even level, and your great interest shows that we are going in the right direction. We will inform you about our next projects, because you can be sure that we are just getting started!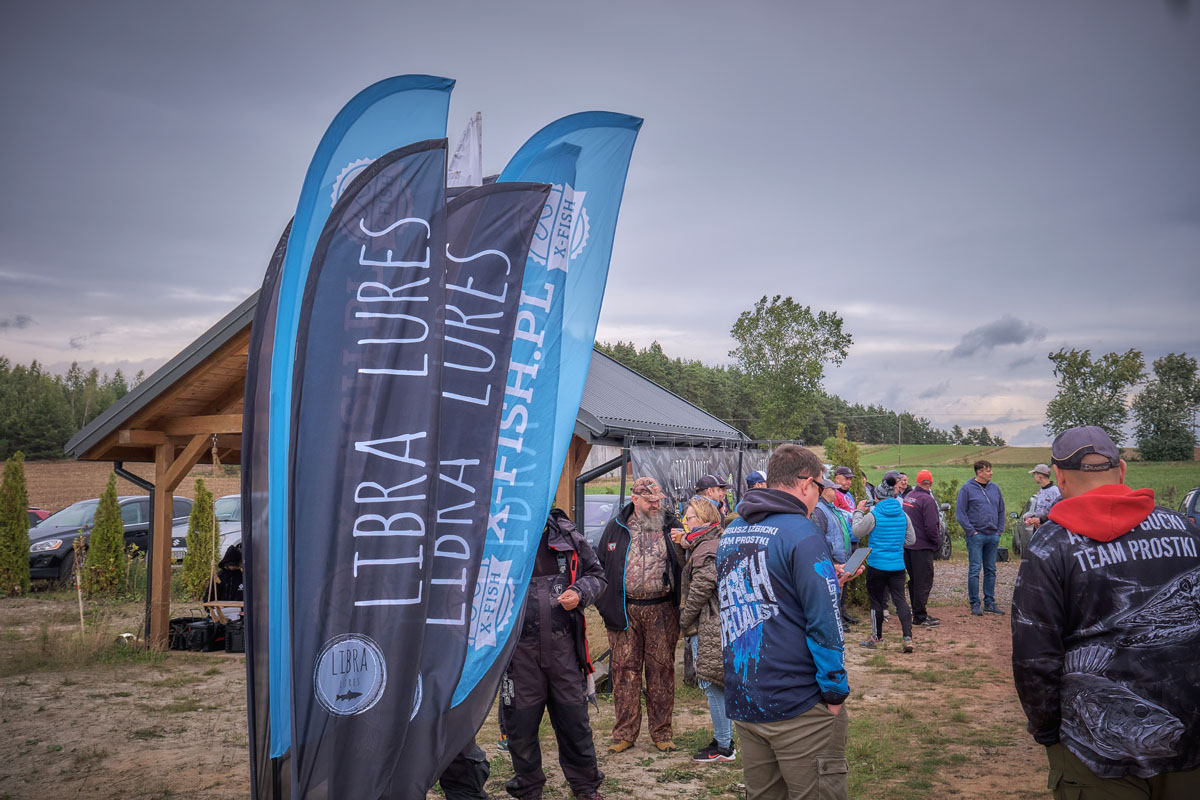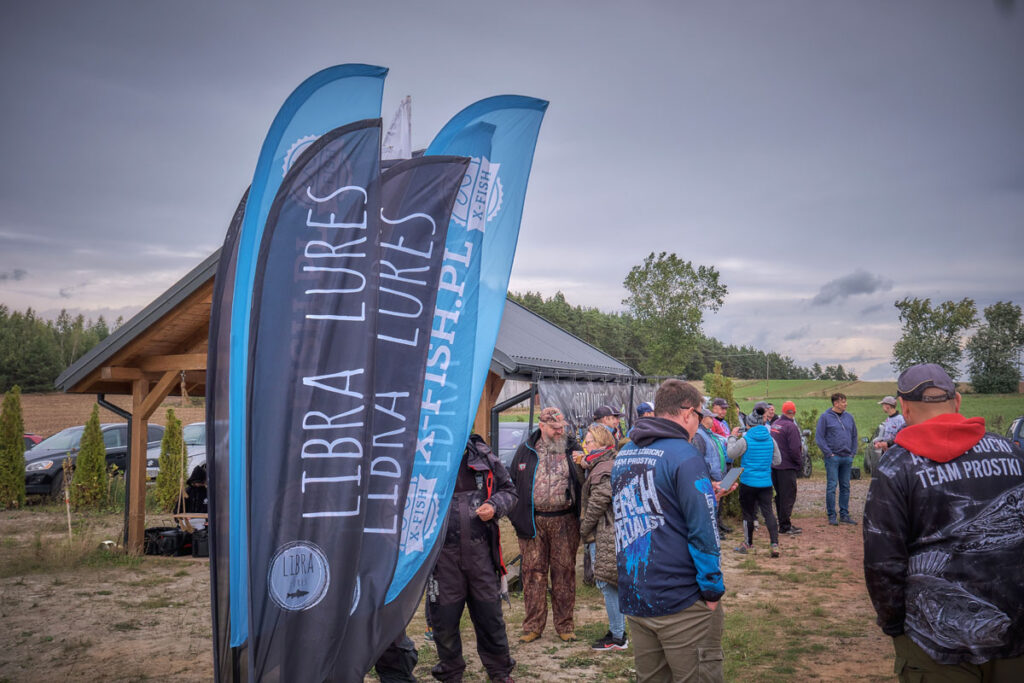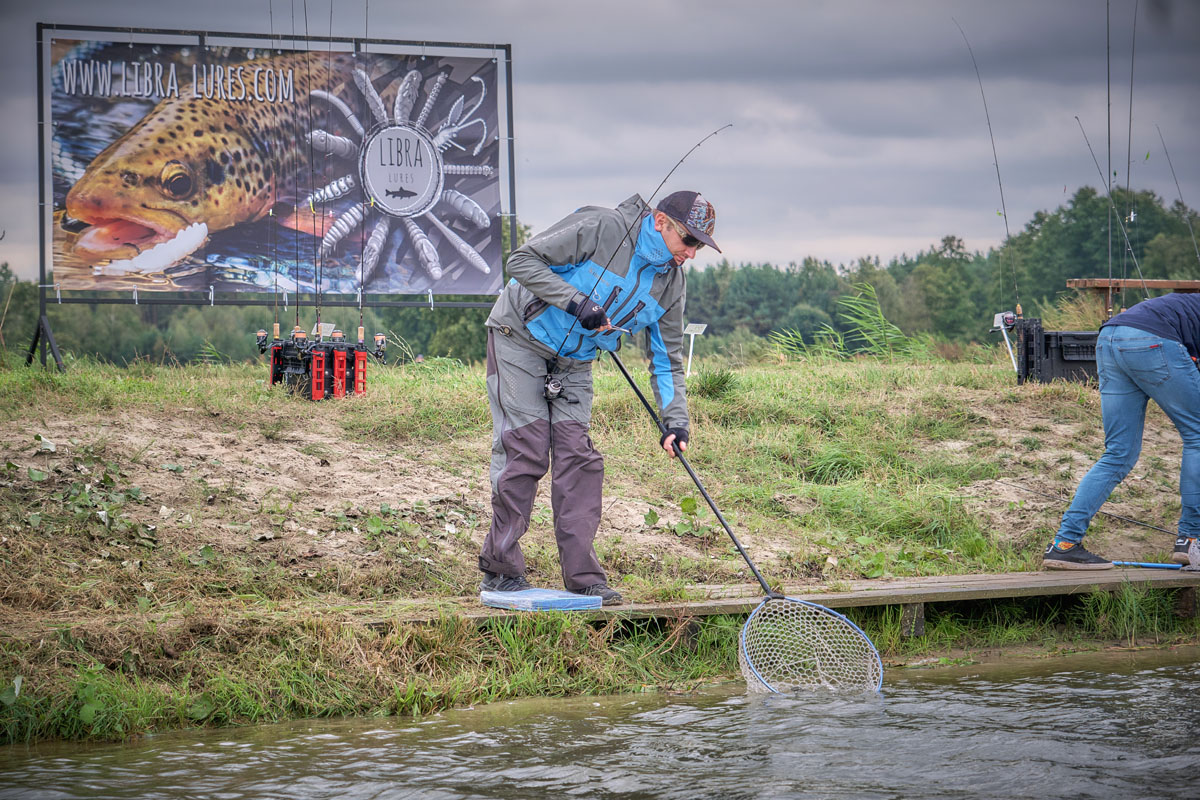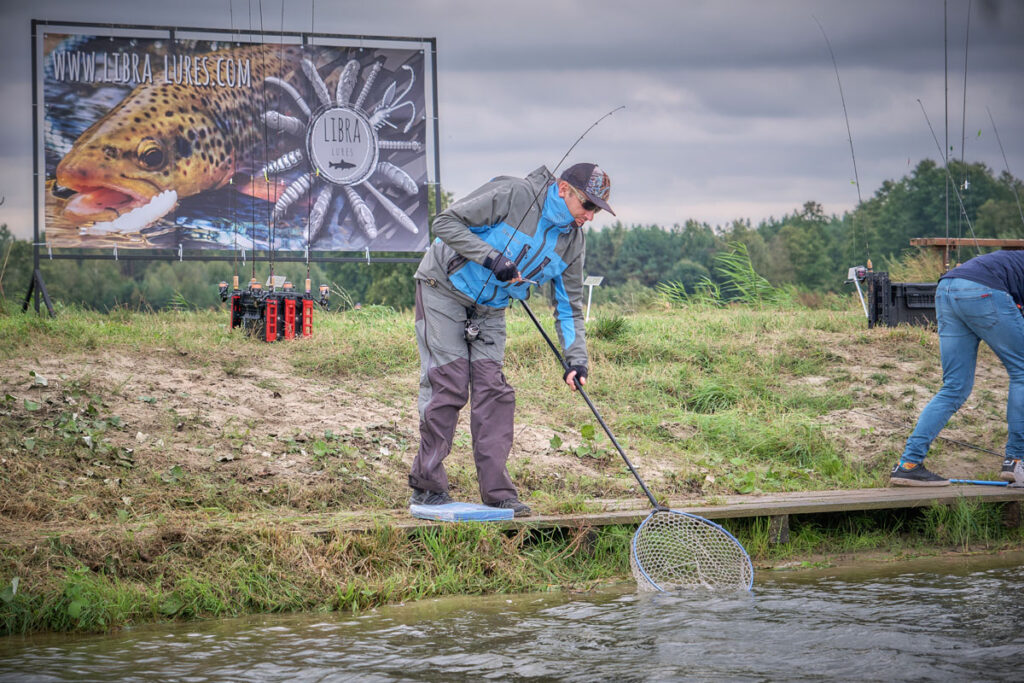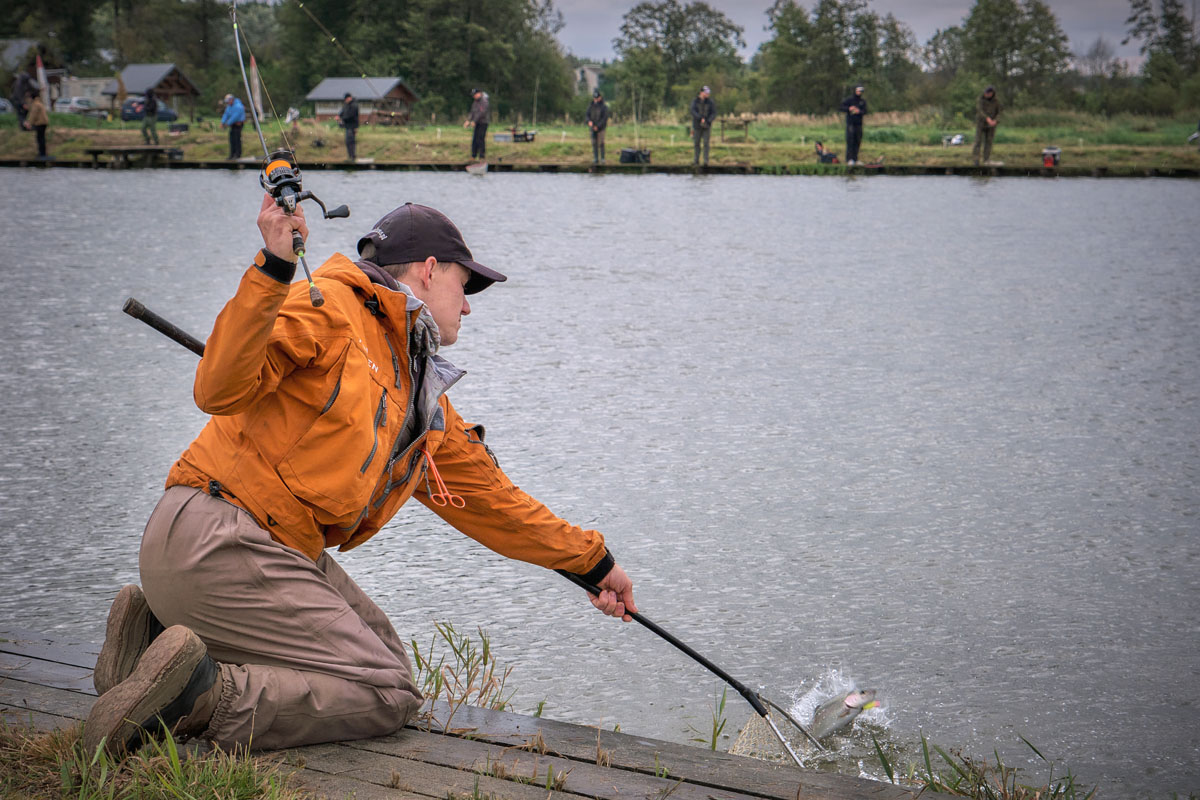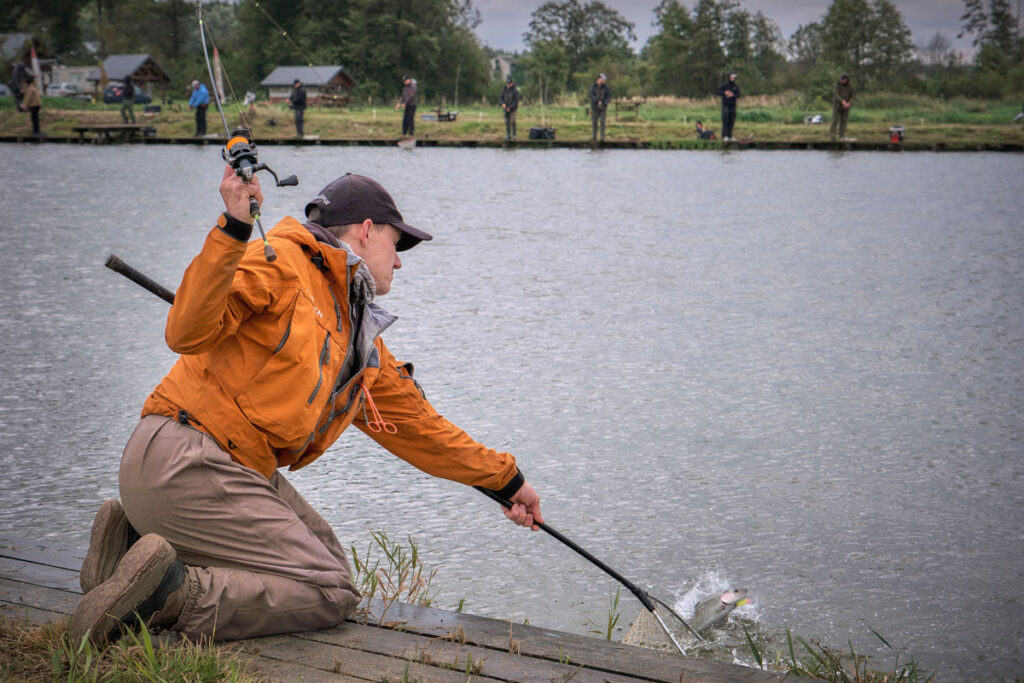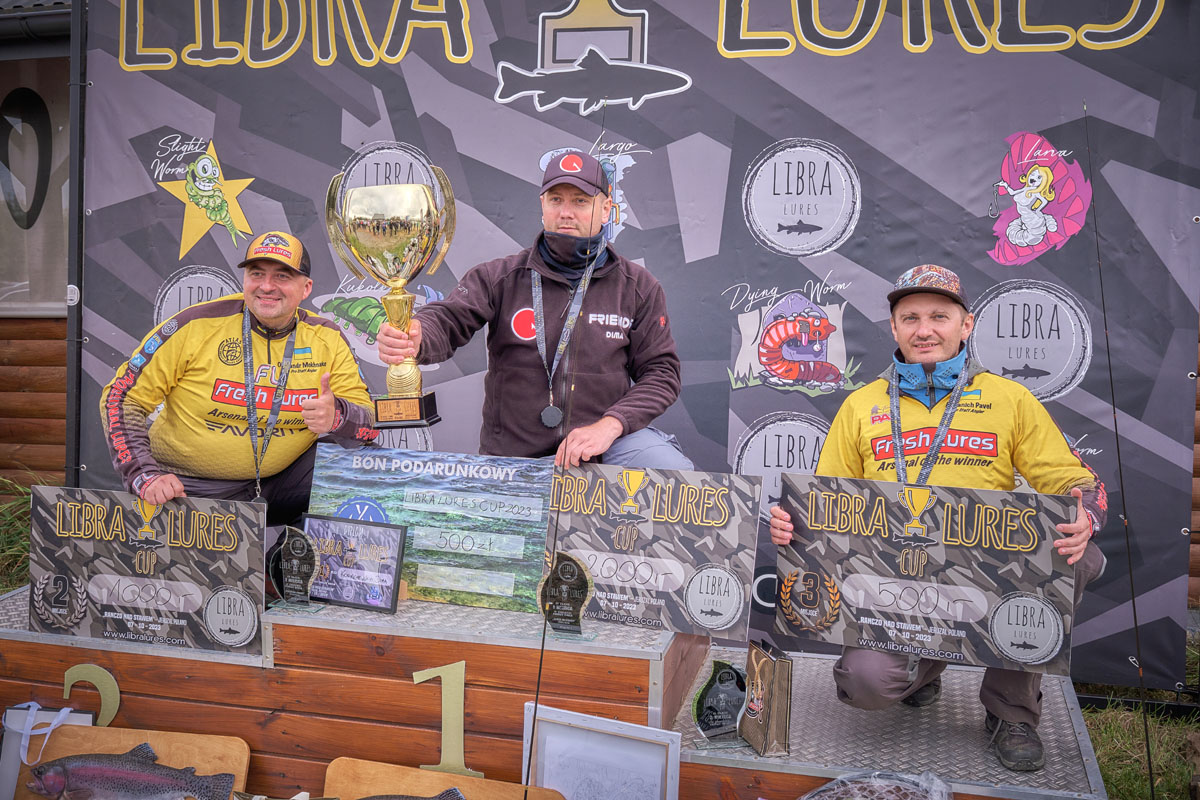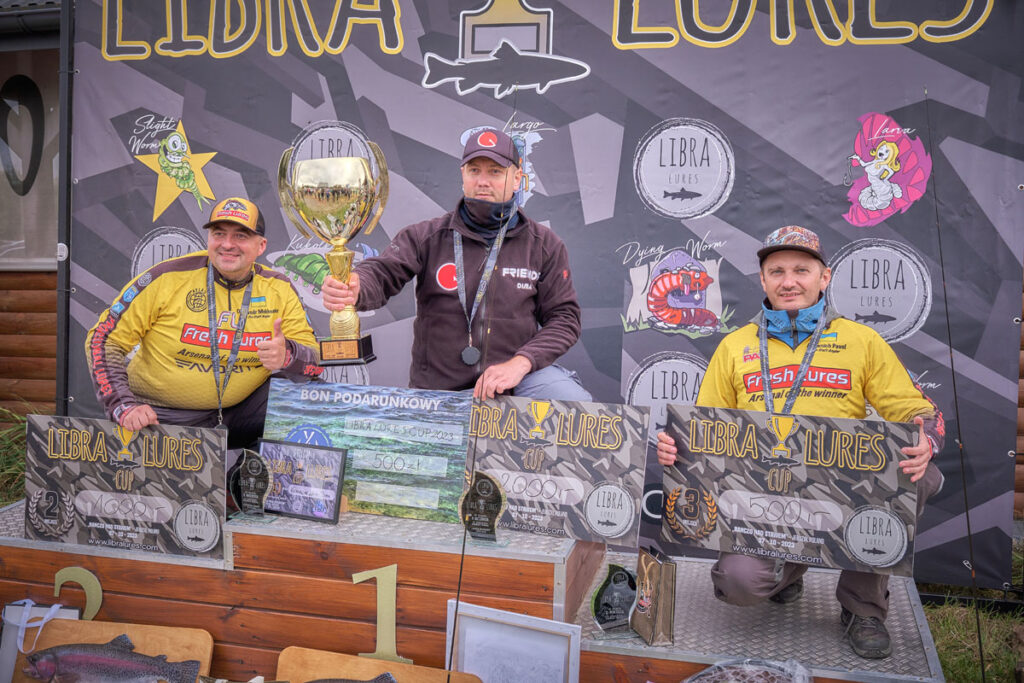 Goliath – a new player in the Trout Series line.
It is true that we ended the trout season less than a month ago, but we are not slowing down and present to you our "latest novelty" in the line dedicated to trout, i.e. the "Trout Series".
Already in October, GOLIATH, a new variation on the fat maggot, will appear on store shelves. As with all our other lures, you can be sure of their effectiveness and catchability even in difficult, overfished waters, where the fish have seen almost everything and have been hooked many times. It is certainly worth paying attention to the precision of realization and the reproduction of details, such as the eyes, armor elements, legs, and the spike sticking out from the abdomen.
The lure will be offered in two optimal sizes, i.e. 30 and 45 mm. Like all Trout Series lures, the new Goliath will be offered in 20 colors and, of course, in all aroma versions – no scent, krill, cheese and new one for 2023/2024 – garlic. In just a few days, Goliath will be arriving in your favorite fishing stores, look out for it!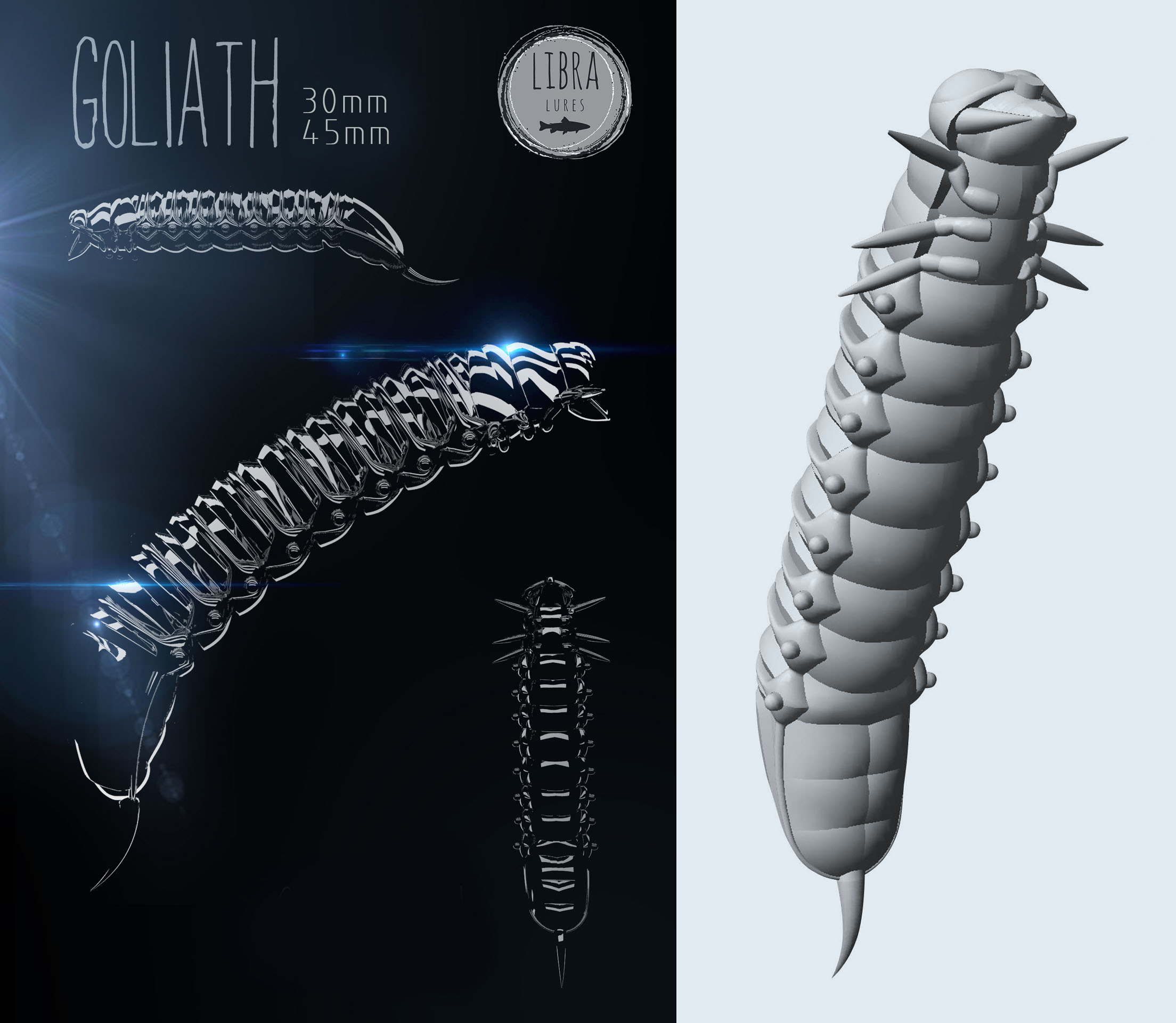 Garlic – newest aroma in Libra Lures offer.
Each of us has certainly already found out that the proper smell of a bait can be a kind of a game changer, even during spinning fishing. No angler of slow-feeding fish needs this explanation.
As you already perfectly know, Libra Lures baits are available in scent-free, cheese and krill aroma. Soon we will provide you with versions infused with garlic aroma. This is an aroma to which all species of fish respond very well, as many tests and direct fights of competitors have shown.
You can be sure that our aroma will not differ from other fragrances we offer. Get ready for a scent bouquet as faithful and intense as a freshly cut clove of garlic! Things are going to happen!