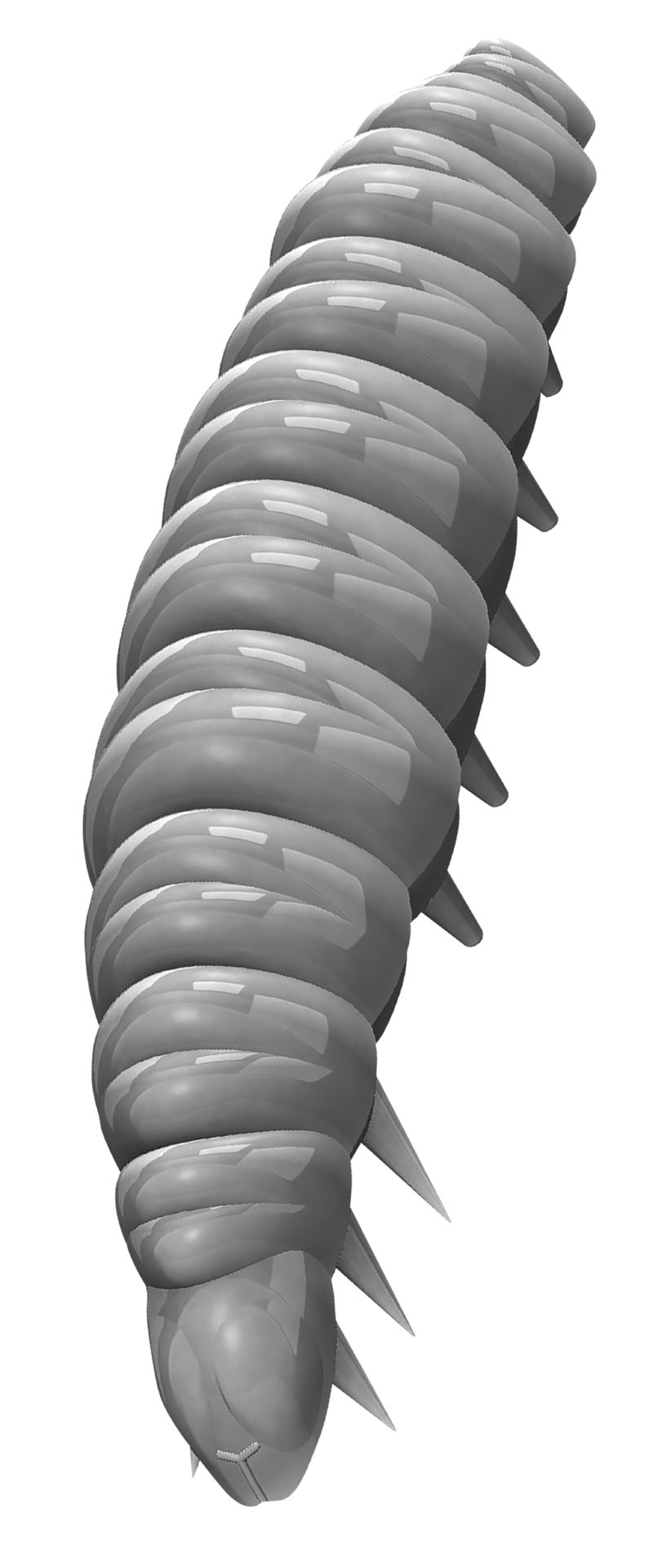 Larva – it is our most universal lure. It works exceptionally well in rivers, ponds and lakes, provoking everything that moves underwater to attack. Finely rigged, it looks very natural and we can easily outsmart both wary trout and timid chub. Larva should be cast over a potential fish's spot and let it flow freely. The less corrections to the line on the way down the better. When rigging, make sure not to overload it. Run it close to the bottom so that it floats just above it. On a tense line we move it just above the bottom and from time to time we try to give it a bit of life by a gentle twitch of the rod tip.



MODEL




SIZE/LENGTH

(mm)




PACKAGING/JAR

(pcs)




SCENT / TASTE




LARVA




30




15

KRIIL | CHEESE

GARLIC

NO SCENT




LARVA




35




12

KRIIL | CHEESE

GARLIC

NO SCENT




LARVA




45




8

KRIIL | CHEESE

GARLIC

NO SCENT
REINFORCEMENT SUGGESTIONS FOR LARVA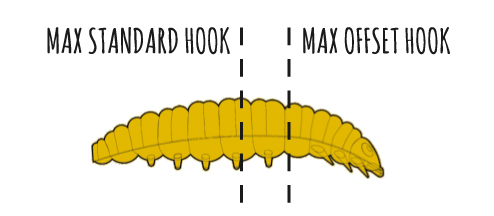 SIZES OF HOOKS AND SUGGESTIONS FOR LOAD WEIGHT
FISH
Brown trout, rainbow trout, barbel, chub, ide, grayling and whitefish.
FISHERIES
Rivers, lakes, ponds, artificial reservoirs water, canals.
TACKLE
An essential element of a properly composed set will be an adequately performing rod, 185-220 cm / 1-6 g in length, which will not only properly absorb the fish's runs during the fight but will also have the necessary backbone when you hook the fish and help you properly retrieve the lure and feel the often very gentle bites. For such rods a reel in 2000-3000 size with a precise drag is recommended. Braided line of size +-0.2-0.5PE – 0,04-0,08 mm or 0,10-0,16 mm diameter monofilament of high quality. With such a set we can easily catch most species of fish. When fishing for larger fish, the set needs to be modified and adjusted to the specific conditions.
SCENT
Cheese - perfect for use in standing waters such as commercial Trout Area ponds and medium-sized rivers when fishing for whitefish.
Krill - recommended mainly for fishing wild fish in large rivers and fishing for predators such as perch, zander in dammed reservoirs, lakes.
Garlic - primarily used when fishing for passive feeding fish, such as whitefish and rainbow trout in commercial ponds.
Unscented - for those with a sensitive sense of smell.